Join Liam Creswick, Gregg Beever, and Scott C. Bourgeois as they examine Hollywood's most mediocre movies and attempt to rewrite a better film. How could the Man of Steel be less of a Man of Heel? What could Ghostbusters II have done to make bustin' feel good again? What could have made Star Trek: Generations a film for a…generation? All these answers and more on I HAVE SOME NOTES!
Episodes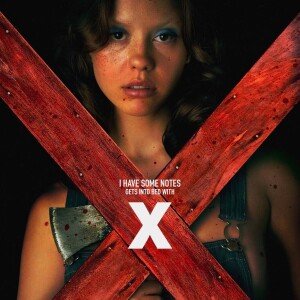 Thursday Oct 19, 2023
Thursday Oct 19, 2023
Ti West's X is honestly a pretty great horror/slasher movie, but would we let a quality film from A24 get in the way of our Monday morning screenwriting? Hell no!

The question for us was whether X took its themes all the way to the finish line. We propose a couple of character moments for Maxime that might done just that, while also making the deaths of certain members of the film crew more tragic.
10:46 - Film Discussion
37:34 - Rewrites for X
1:00:16 - Listner Comments