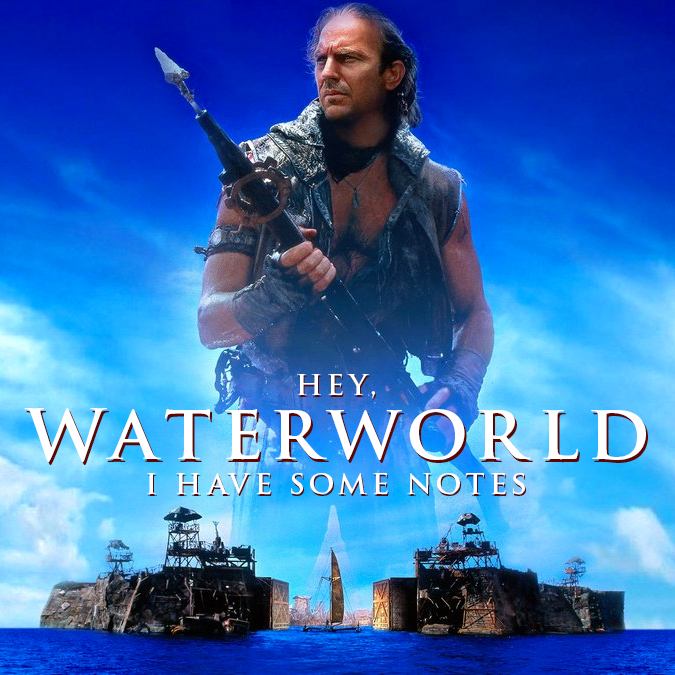 In the future the polar ice caps have melted and the oceans cover every continent. It's a world of damp. A world of wet. A world…of water.
Waterworld, everybody! Whoo boy, this was a tough sit. Kevin Costner delivers a performance so subdued you'll think he's reading from a Shop Vac instruction manual. But no movie-fixing job is too tough for the Notesy Boys! I think we actually crushed it. In fact we spend a few minutes patting ourselves on the back about it.
Scott C. Bourgeois continues his stint as temp-host while Colin is away, Jeff Samsonow guest stars and Gregg is…also there.
Just FYI, the secret project Scott mentions at the end of the episode is no longer secret, go check out The Read Along where ever fine podcasts are sold!