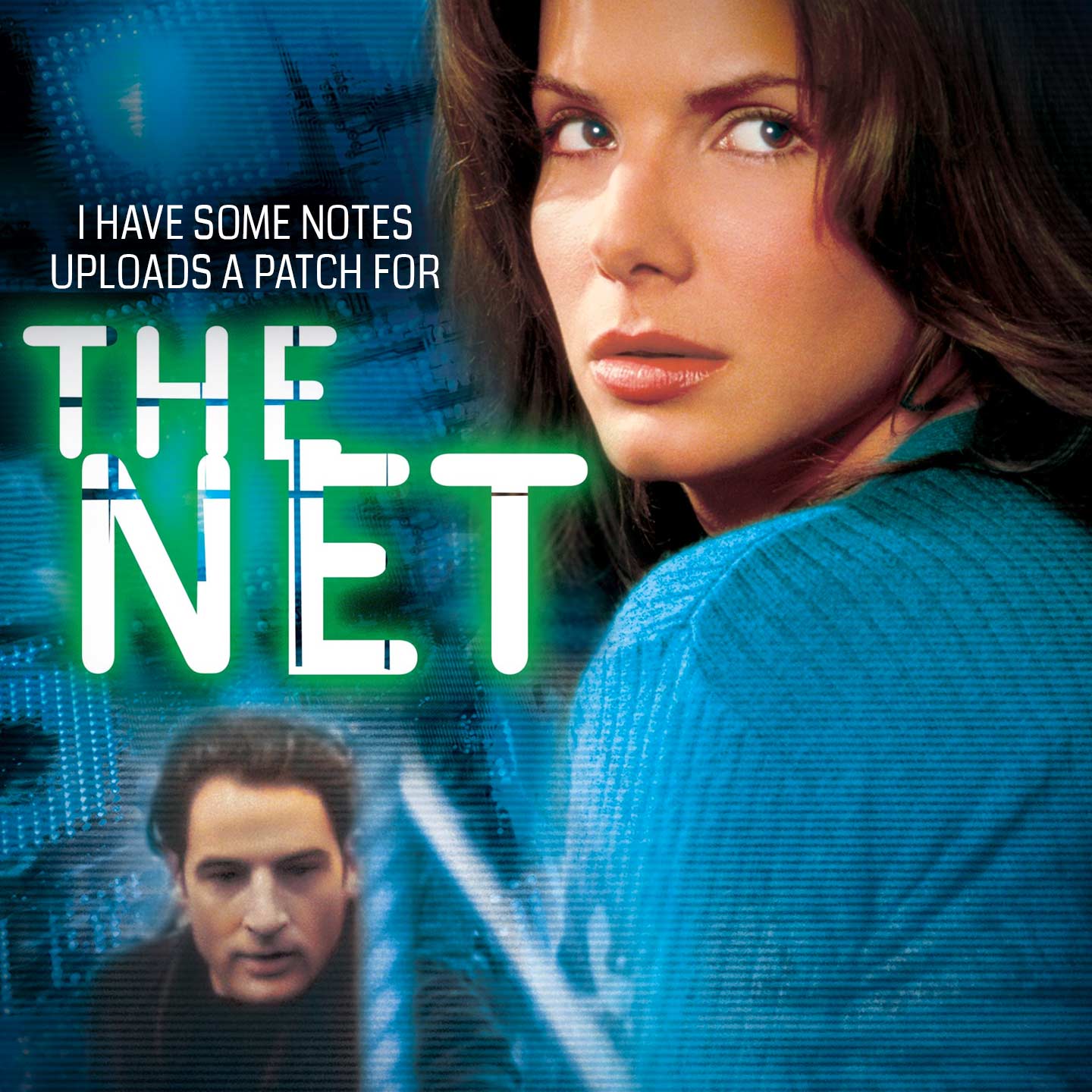 In 1995 the internet was a new, fledgling technology and baby boomer screenwriters were super scared of it. They imagined a world in which all your information is stored online by a giant, nefarious software company who can use your data against you. Crazy boomers, so paranoid.
Of course today the internet is a totally safe place for everyone, a place where we can look back at Sandra Bullock's THE NET and laugh. HA HA…ha…ha………
Abdul Malik of the Kino Lefter podcast joins Colin, Gregg and Scott to upload a patch for this 90's "thriller".