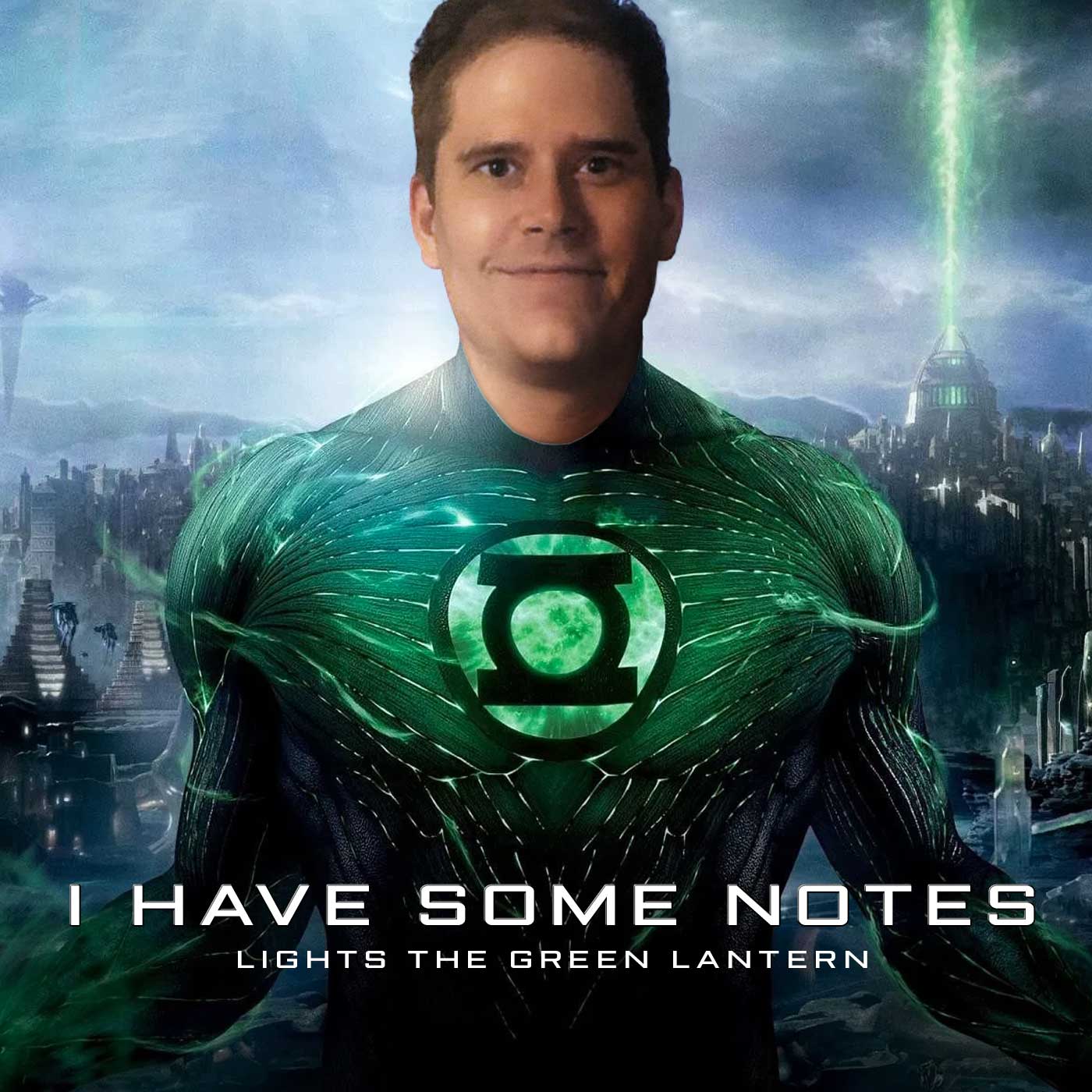 The Green Lantern has got Blake Lively in it and not much else. We're used to watching some colourless DC comic book movies around here, but Green Lantern might be the drabbest. However, the blander the script the greater the challenge, Right? And we've got Edmonton comedian Liam Creswick aboard to light the blackest screenwriting.
This episode is bittersweet for us, as it is Colin's swan song as host of the show. As a founding member of I Have Some Notes, Colin helped shape our movie fixing podcast into the hilarious, insightful show it is today. I've always felt Colin's positive energy and brilliant sense of humour set the tone for the show, and probably prevented Scott and I from downing ourselves in the obsessively nerdy details. 
We wish Colin and his wife Crystal all the best as their family expands by one more. The show must go on, but there is only one Colin MacIntyre. Thanks for everything buddy, we'll see you again soon, because you are now top of our guest list.