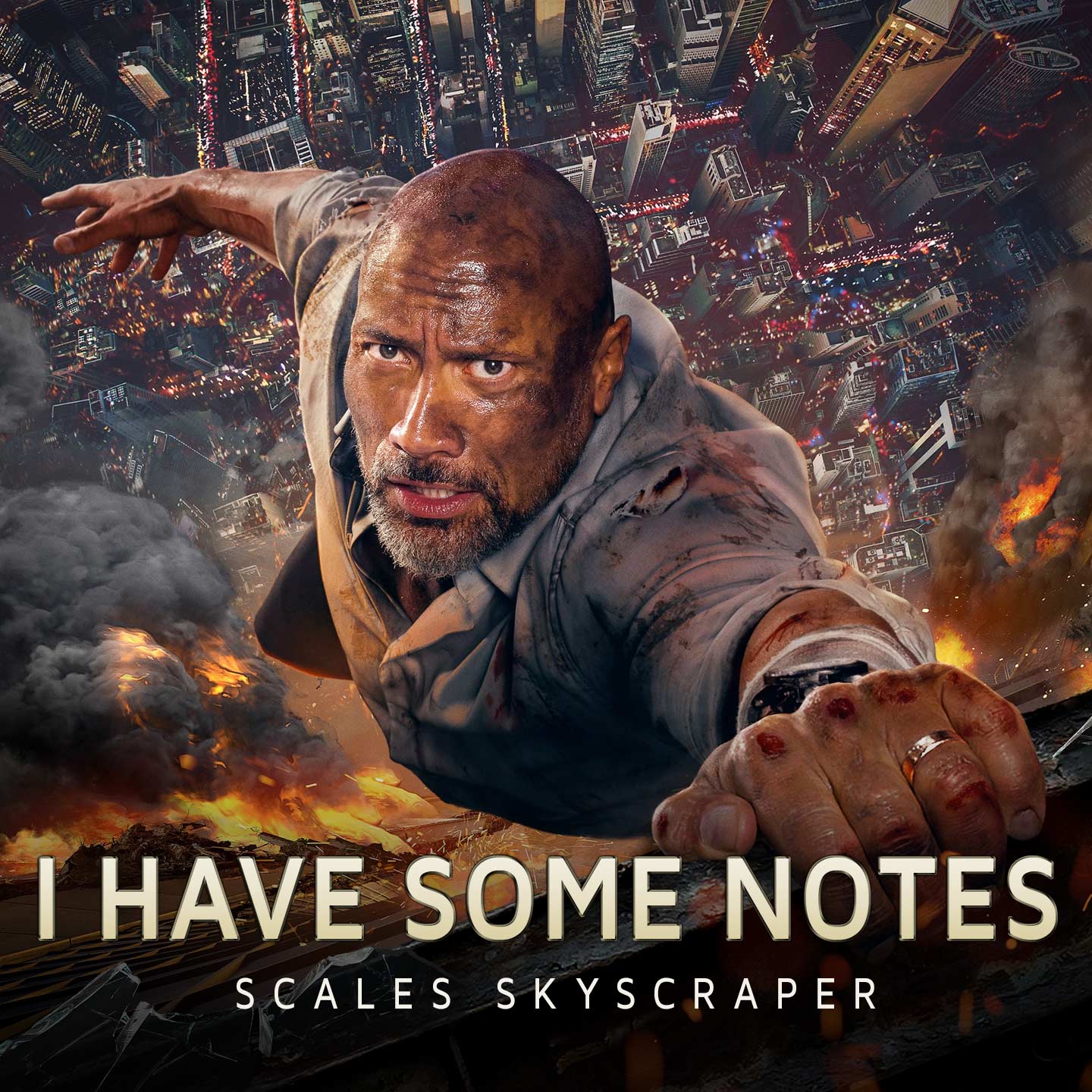 Skyscraper, finally! Yes, I know we're late on this one, sometimes life gets in the way of rewriting Hollywood blockbusters with friends. However, the show is here now, and we want to thank you (sort of) for suggesting Dwayne Johnson's ode to Die Hard, and for all the other great movie suggestions that we'll keep them in mind for future episodes.
Speaking of future episodes, this is our last show of 2020. Unfortunately I (Gregg) am too swamped at my day job to produce more shows this year, so we're taking our holiday break early. Normally I would summarize the episode here, but I just want to take a moment to sincerely thank everyone for listening, it's been a tough year and making the show and getting all your input on these mediocre films has been one of the few bright spots.
So, until 2021, stay healthy, stay safe, and keep watching the skies.