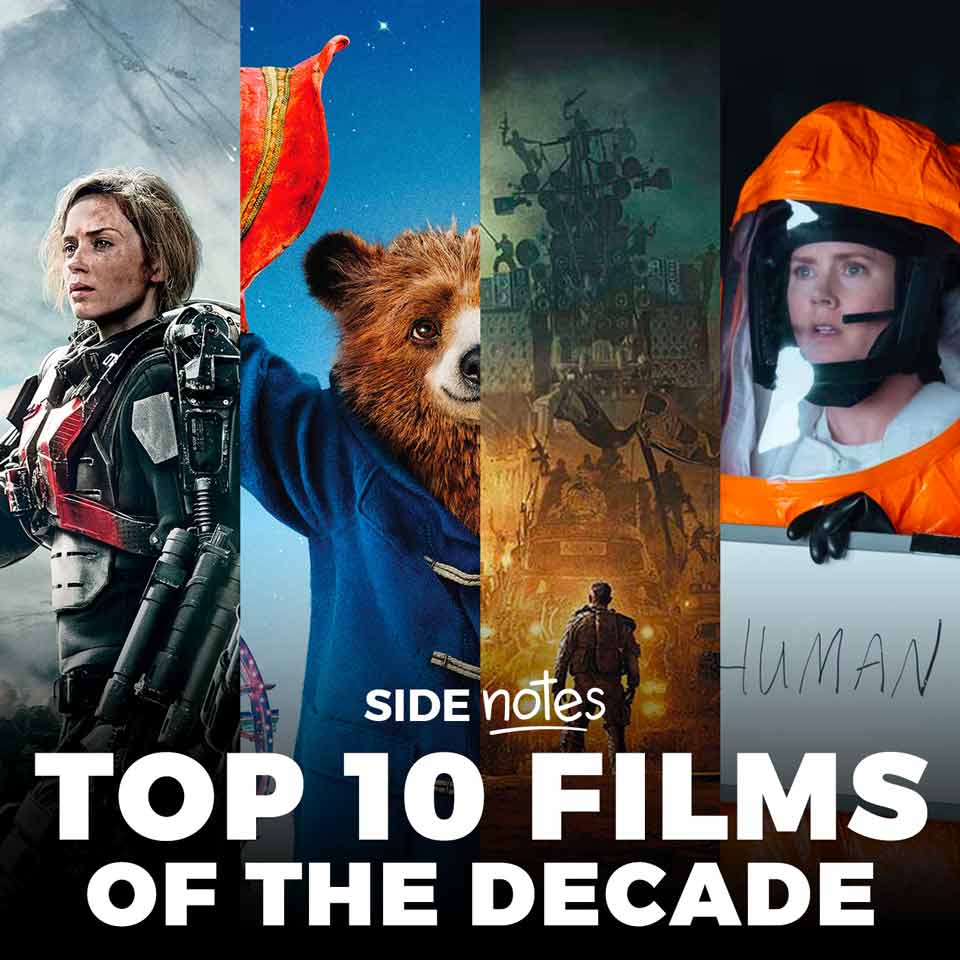 The decade is over! Yes, the calendar is about to roll over to 2020, you are 10 years older than you were and have lived through another era of movies. As with the end of all eras, it's time to look back, reflect, and pointlessly rank subjective art.
It's in that spirit that we present our Top 10 Films of the Decade. Liam, Gregg and Scott have carefully curated their lists and recorded celebrations of each film in exhaustive detail. This is the longest episode of I Have Some Notes yet, so strap in.
Also, our friends a Flicks X-rayed, Emily Missed Out and Cinematological have sent us their top ten lists as well, filling this episode to the brim with diverse perspectives on what were the greatest movies of the past 10 years. Big thanks to our podcast buds for contributing to the episode.
Alright, all that's left to do now is to pour yourself an eggnog, sit by an open fire and hit that play button. Follow along with our top ten lists below:
Liam
10. Arrival (2016)
9. What We Do in the Shadows (2014)
8. Anomalisa (2015)
7. Into the Spider-Verse (2019)
6. Baby Driver (2017)
5. Get Out (2018)
4. Sorry to Bother You (2018)
3. Scott Pilgrim vs The World (2010)
2. Mad Max: Fury Road
1. The Greasy Strangler (2016)
Gregg
10. Edge of Tomorrow (2014)
9. Interstellar (2014)
8. Jojo Rabbit (2019)
7. Your Name (2017)
6. OJ: Made in America (2016)
5. The Handmaiden (2016)
4. Mad Max: Fury Road (2015)
3. The 13th (2016)
2. Molly's Game (2017)
1. Arrival (2016)
Scott
10. Cabin in the Woods (2011)
9. Scott Pilgrim vs. the World (2010)
8. Kubo and the Two Strings (2016)
7. Paddington (2014)
6. Blade Runner 2049 (2017)
5. Annihilation (2018)
4. The Nice Guys (2016)
3. Avengers (2012)
2. John Wick (2014)
1. Mad Max: Fury Road (2015)