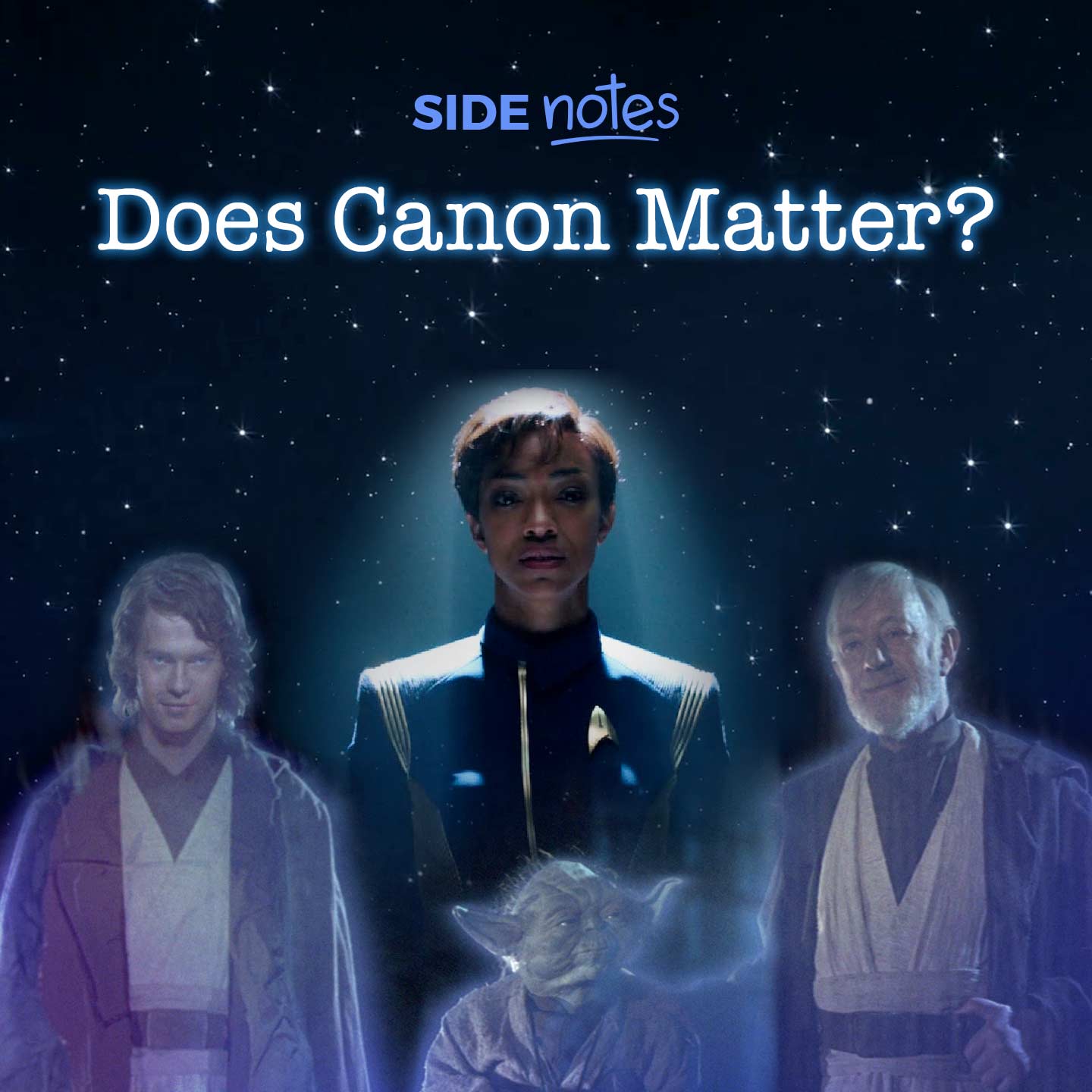 When film franchises hit critical mass in popularity they often start to endlessly spawn spinoff novels, cartoons, TV series and comic books. For the hardcore fan it can be a mess figuring out what in all these spinoffs counts as canon – that is, what is officially part of the franchise's larger story.
Is it worth it? Does what counts as canon really matter?
Perhaps Evan Adnams can tell us. After all, he's a part of the I Have Some Notes canon, until our inevitable reboot, anyway. He joins Scott and Gregg to ponder whether story canon really matters and how it affects our enjoyment of a film.