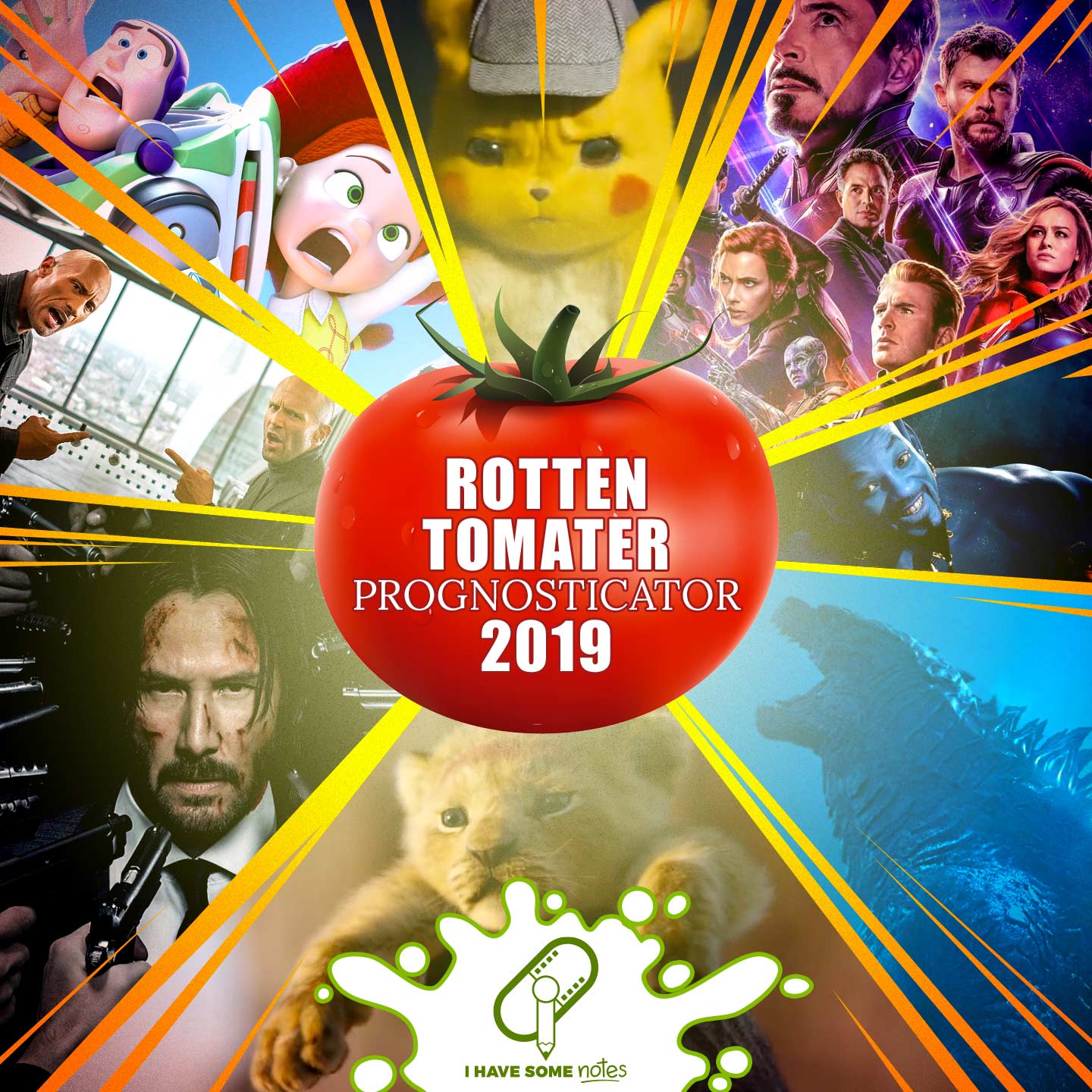 Summer blockbuster season is upon us and we're back with another critic score prediction show, the Rotten Tomater Prognosticator. This year, not only will Colin, Gregg and Scott be competing to be crowned the Nostradamus of movie quality predicting, but they'll also be contending with fellow podcasters from the PS2J Show, Flicks X-rayed, Modern Manhood, Emily Missed Out and Repodcasting podcasts.
Follow the LEADER BOARD HERE!
The Rules
Each contestant guesses the final Rotten Tomatoes ratings for an agreed upon list of summer blockbuster movies. Scores are determined by the difference between the guess and the final score of each movie.
For example, if I guess Avengers: Endgame will land at 80% and the actual Rotten Tomatoes rating is 90%, my score is 10.
At the end of the summer we tally all the scores, and whoever has the lowest total is deemed the most accurate, and the winner!
The Prize
In addition to all the prestige and glory, the winner will get to select a movie the losers must watch and either live Tweet, or record an episode on. 
So tune into the episode to hear all of Colin, Gregg and Scott's wild guesses and rationals for such guesses. Are they out to lunch? Are they spot on? Hit us on the social medias and let us know what you think.
Here are the time stamps if you want to jump around:
2:23 – Game Rules
3:50 – Shazam!
6:26 – Hellboy
8:46 – Avengers: Endgame
12:00 – Detective Pikachu
16:15 – John Wick Chapter 3: Parabellum
18:50 – Aladdin
23:58 – Godzilla: King of Monsters
26:14 – X-Men: Dark Phoenix
29:29 – MIB: International
32:01 – Toy Story 4
33:55 – Spider-man: Far From Home
36:25 – The Lion King
39:50 – Once Upon a Time in Hollywood
41:14 – Hobbes & Shaw