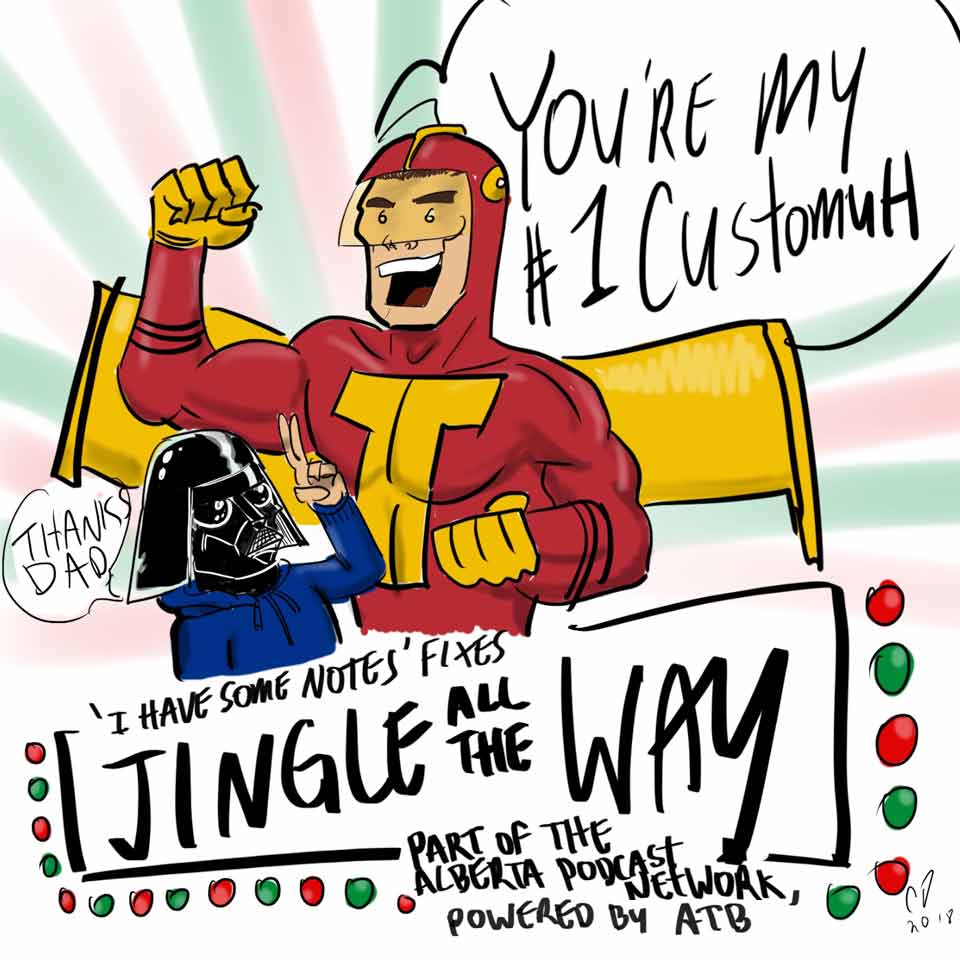 We don't like to assign blame around here, but this episode is all your fault. We could've watching Home Alone: 2, or Paul Giamatti in Fred Claus but no, you made us watch Jingle All the Way. The only thing jingling were our pain receptors.
But, being the consummate professionals we are, we made our list of notes, checked it twice, and found which plot points were naughty or nice.
This is our last episode of the year, as we take a holiday break, but we'll have some bonus content for you in January and hopefully new full episodes shortly after that.
(Cover art by our very own Colin MacIntyre)