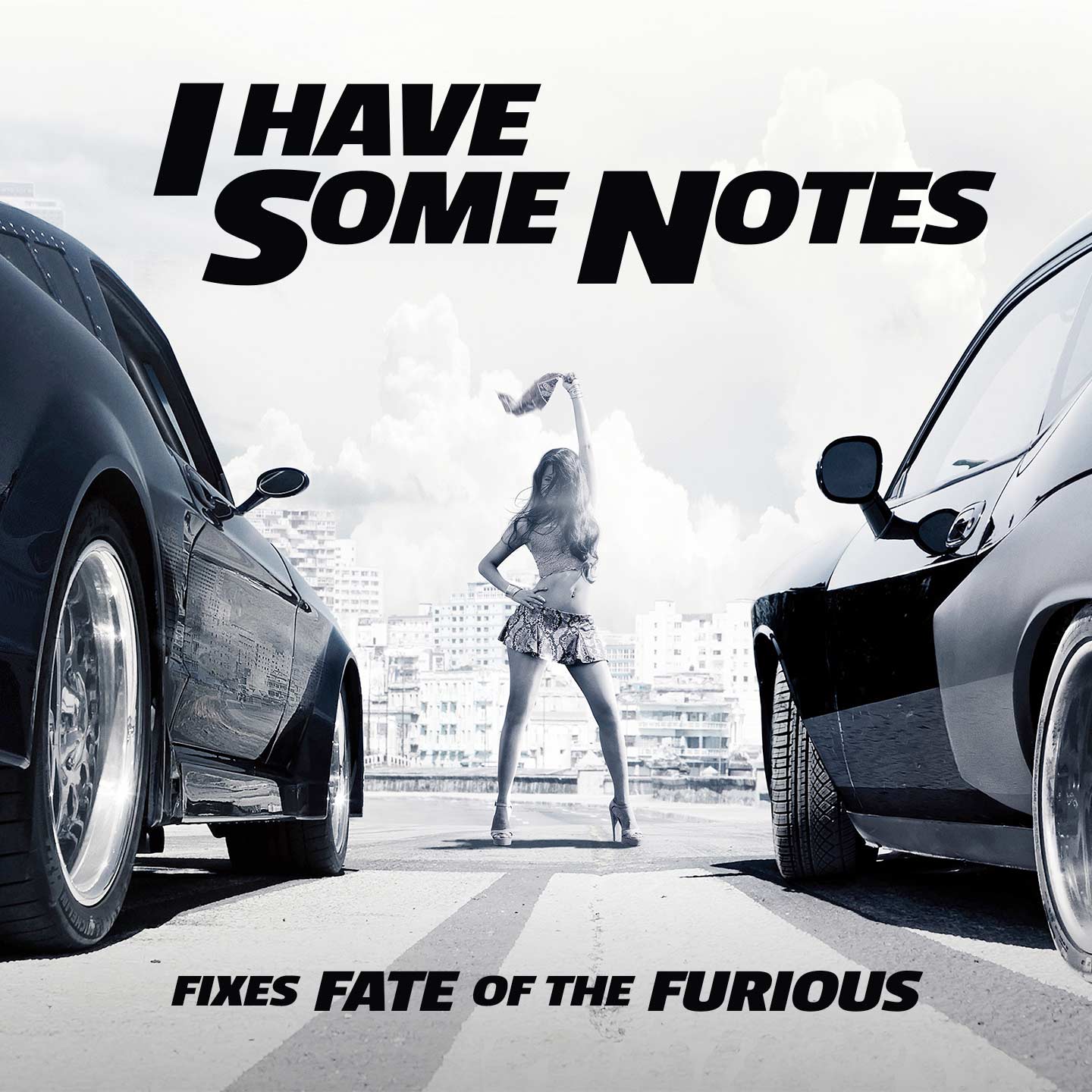 Fast cars and gravelly dialogue, eventually we were going to get to a Fast and Furious movie, it was inevitable. In true I Have Some Notes we chose the most mediocre Fast film of them all, Fate of the Furious.
We tear down the latest installment of Vin Diesel's big-car-go-vroom epic to the nuts and bolts and rebuild the engine with some new motivations and elevated under used characters.
Social media consultant (to the stars) Beverley Theresa joins the family for our penultimate episode of season 3. Ride or die.