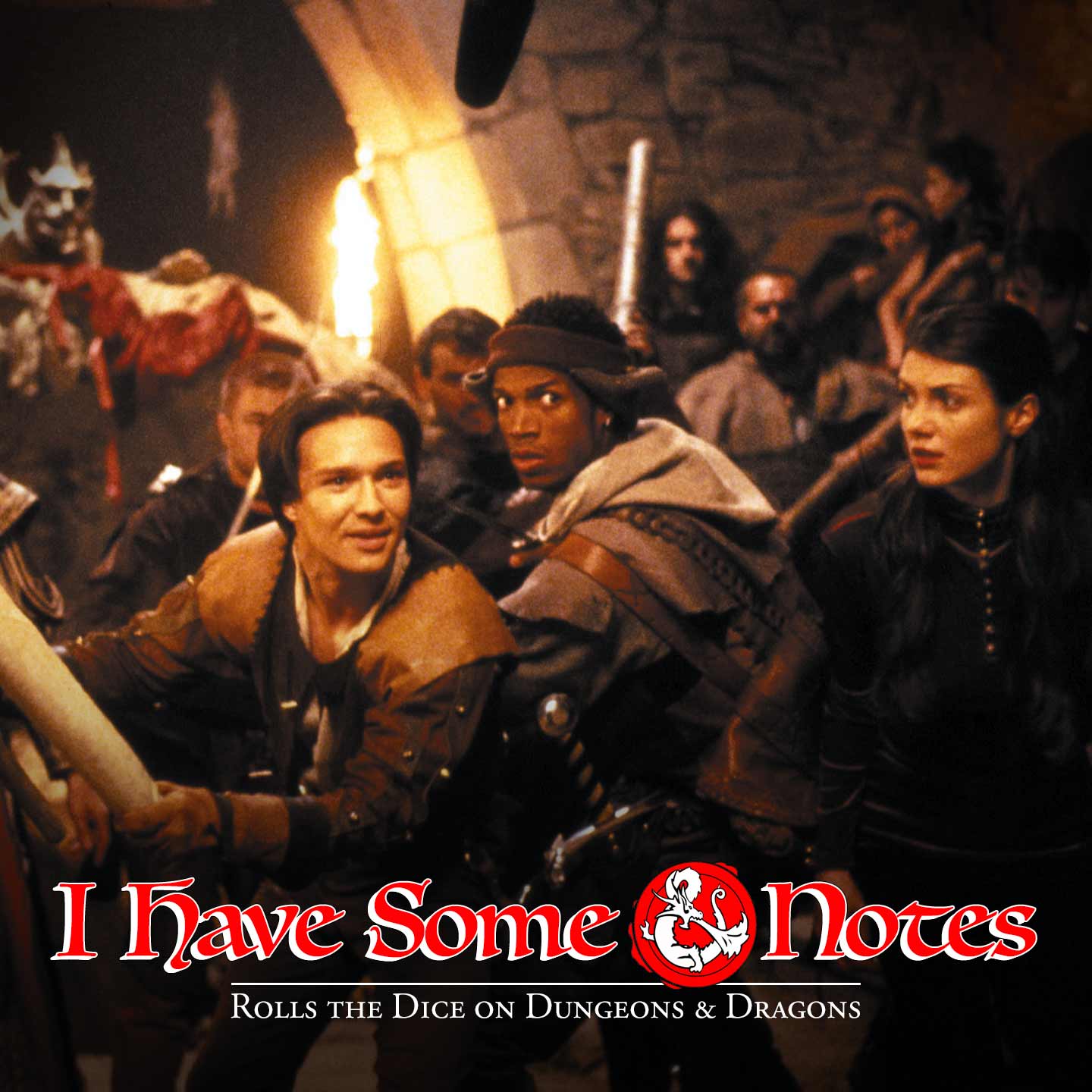 September marks the beginning of season six of I Have Some Notes. Six seasons, where does the time go? What is time? I seriously don't know anymore.
Speaking of milestones, we pass 100 episodes like three shows ago and didn't even mention it. Acknowledging significant milestones is for suckers.
Anyway, for the 104th episode *party streamers* we watched DUNGEONS & DRAGONS with our wonderful guest and D&D expert Glenna Schowalter. It's the kind of movie that takes gleeful pride in making all the wrong choices . None of us were interested in fixing it so much as pitching a page-one rewrite.