Join Liam Creswick, Gregg Beever, and Scott C. Bourgeois as they examine Hollywood's most mediocre movies and attempt to rewrite a better film. How could the Man of Steel be less of a Man of Heel? What could Ghostbusters II have done to make bustin' feel good again? What could have made Star Trek: Generations a film for a…generation? All these answers and more on I HAVE SOME NOTES!
Episodes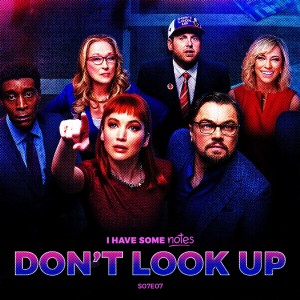 Sunday Jan 09, 2022
Sunday Jan 09, 2022
Not since our Interstellar episode have we spent more time praising a film than giving it notes. Don't Look Up may have been polarizing with audiences, but for the hosts of this show, it was a unanimous thumbs-up. We may have only found a few things to tweak, but that didn't stop us from having a lively discussion about what the film wanted to accomplish and why.
This was a fun one, enjoy!